The EASE factory school is your partner in the growth of your company
In an exceptional setting, the EASE Factory School offers its customers 4300 m² of premises, including 2000 m² of fully equipped clean rooms that reproduce an environment that complies with the GMP standard.

Controlled Access Zones -CAZ
- The process areas allow the implementation of three manufacturing processes for dry forms, sterile liquid forms and upstream/downstream production of biomedicines.
- In the non process areas, the steps of preparation for production are carried out: dressing, weighing, formulation, microbiological quality control of products and the environment, washing and autoclaving.
- Two showrooms equipped with all the utilities necessary for the operation of the machines can accommodate process development activities, the presentation of new products by equipment manufacturers.

Technical areas
The technical areas provide an introduction to the use and maintenance of all utility production units (pure water, pure steam, HVAC, effluent treatment, etc.) as well as to the acquisition of process and environmental data in a 4.0 context.

The seminar area, a prestigious setting for your events
Three equipped seminar rooms, a large exceptional meeting room and a vast exhibition and catering hall welcome you to organize your events, trade shows, management committees, training sessions, cocktails, scientific conferences, sales force meetings, forums....

EASE is a prestigious and original setting, a strong architectural gesture to sign your events!
Clean rooms process
In this area, the main stages of preparation of injectables are carried out in parallel in separate areas:

- preparation of packaging articles for vials, filling needles, caps and crimping caps
- product formulation stage
- Aseptic filling in RABS

reproduces learning conditions that follow the GMP standard
Conditions similar to GMPs
Room
Manufacture of sterile liquid forms/injectables
Surface
LFL-134 : 32 m²
LFL-137 : 17 m²
LFL-140 (cl D) : 61 m²
LFL-144 (clB) : 34 m²
Capacity of reception
LFL-134 : 5
LFL-137 : 5
LFL-140 (cl D) : 10
LFL-144 (clB) : 5
You will be trained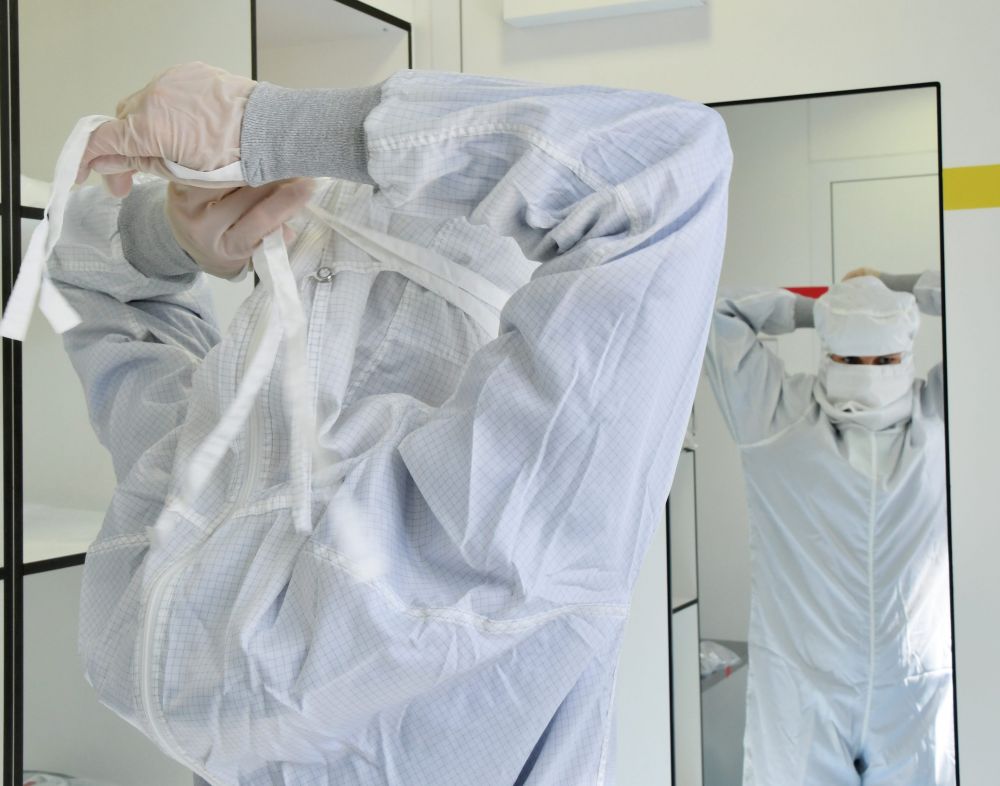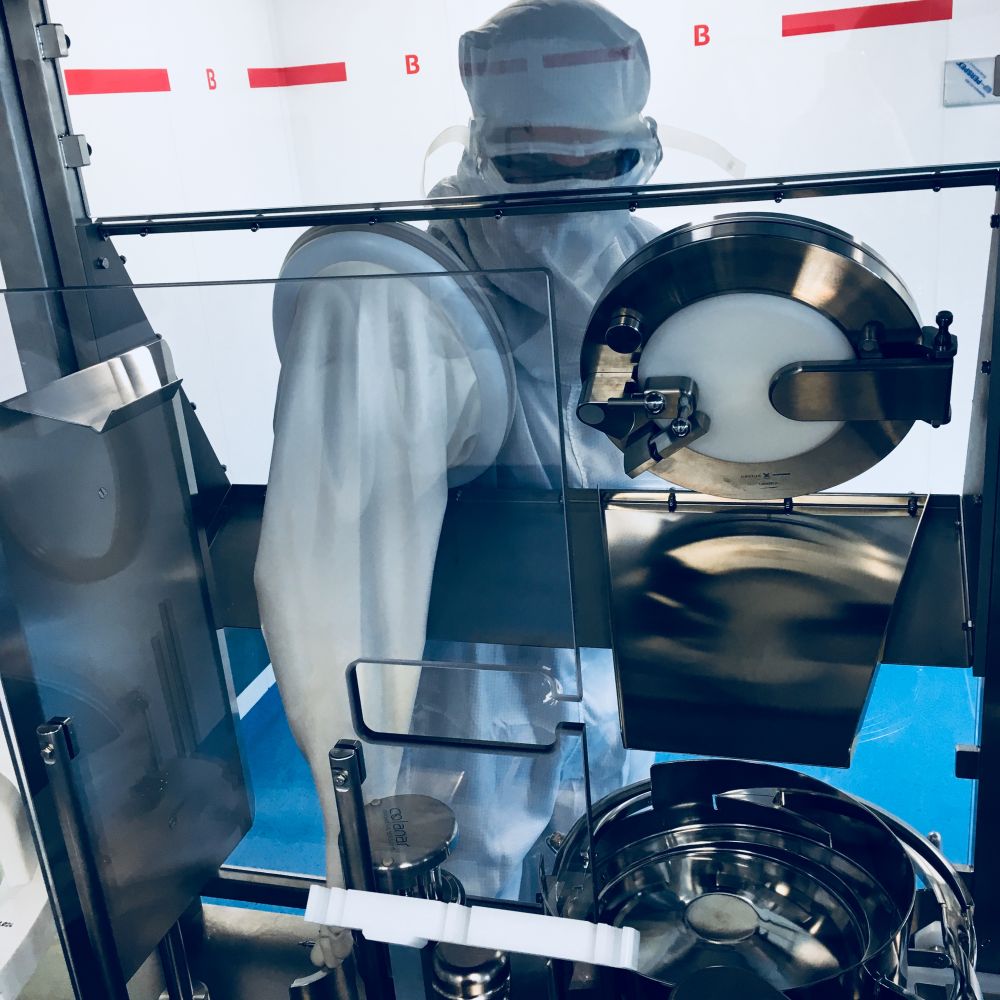 the gowning and gestures in ZAC B
the management of a production line for injectable batches in GMP
the preparation of equipment
the formulation and sterilization of products by sterilizing filtration
washing and sterilization of containers: feeding the machine with vials, autoclaving of stoppers bowls
aseptic filling under RABS via a container or single-use bags, capping and crimping: feeding of vials, caps and closures
the management of bottle size changeover
equipment qualification, maintenance in qualified condition and document management
Let's discover in this video !
Equipment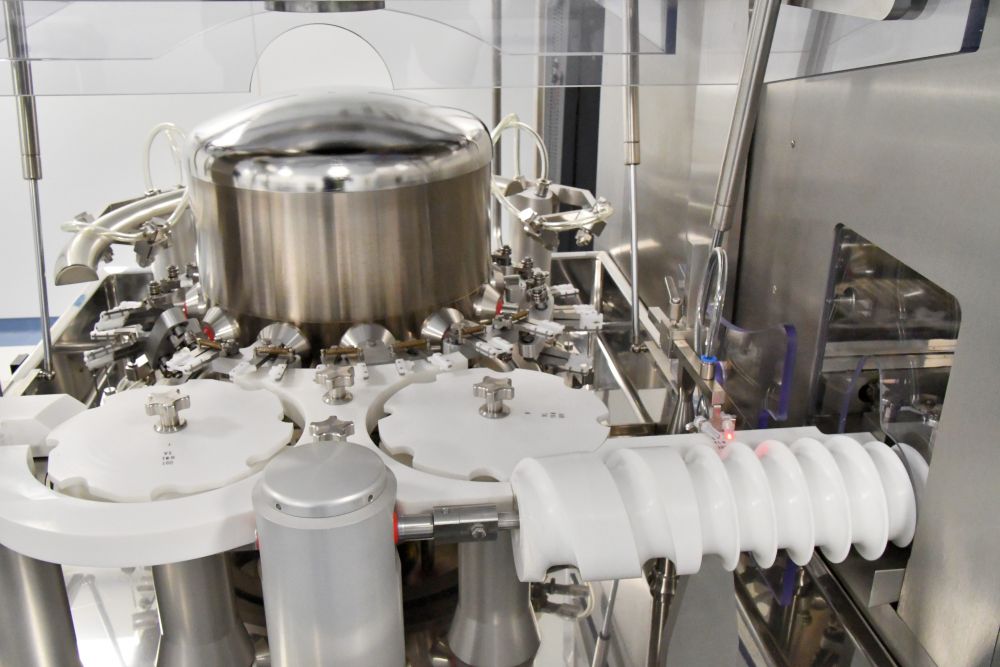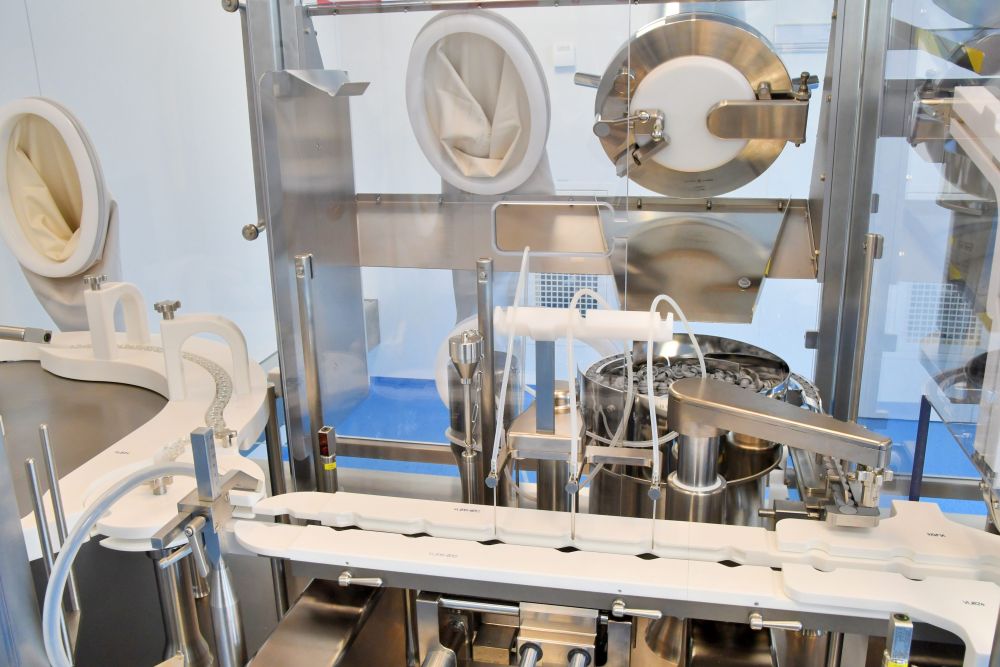 ROTA line for washing 5ml bottles (ref. RWM120), depyrogenation oven (ref. RT300/600), aseptic filling, capping and aluminium sealing machine (ref. FLL60/GB), under RABS with a rate of 4000 vials/h
BWT autoclave sterilization of filling needles and stoppered bowls - Loading, basket assembly, checking injection nozzles, recipe monitoring and recording
Easement controls (steam, softened water, clean steam, autoclave cooling, compressed air)
Discover the line in a 360° view- video captured by Whitequest

Discover the line in 360° - Video captured by Whitequest
See all the images of this room