Let's discover what's EASE !
An immersive educational tool at the heart of a tri-national pharmaceutical production region
EASE - the platform for pharmaceutical engineering is located in the Ilkirch innovation park, a technological excellence site in the Eurometropolis of Strasbourg. In the heart of a tri-national geographical area (France, Germany and Switzerland) that brings together leading players in the pharmaceutical industry and biomedicine production (Sanofi, Lilly, Novartis). EASE the training facility is the only immersive industrial platform, that offers its customers a production environment similar to GMP standards - Good Manufacturing Practice - and designed to teach good manufacturing practices (GMP) in clean rooms and aseptics environments.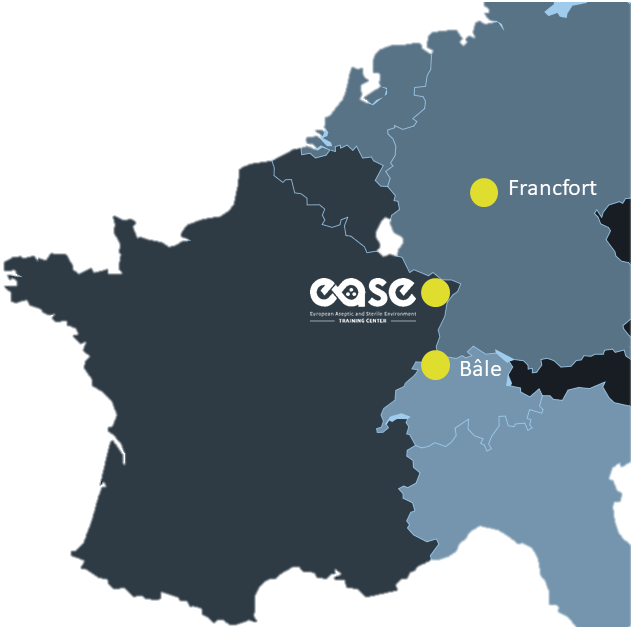 EASE, Plant 4.0, the future of
Production
EASE, plant 4.0, allows process data from the machines to be monitored and collected, as well as measurements relating to the production environment (temperature, humidity, particulate pollution). EASE innovates and anticipates what the plant of tomorrow will look like.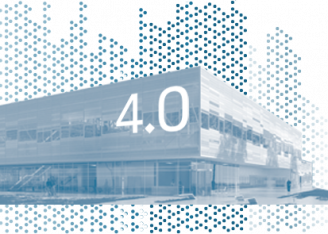 Ease the 4.0 plant for the pharmaceutical industry
The operating conditions of EASE emphasize a production tool that is always at the forefront of technology and regulatory requirements. The 2000 m² of clean rooms (ISO 5 to 8, similar GMP classes A to D) accommodate three process lines: the manufacture of dry forms (tablets and capsules), sterile liquid forms, injectables and biomolecules. These processes cover the stages from the reception of raw materials to primary packaging.



A SKETCH OF EASE IN QUESTIONS-ANSWERS
For whom?
Public and private training operators and industrialists.
What for?
Deliver industrial know-how in accordance with Good Manufacturing Practices (GMP), as part of initial and continuing training and retrain job seekers.
For which sectors of activity?
The pharmaceutical industry of medicines for human and veterinary use, cosmetics, fine chemicals and the food industry.
For which business skills?
For all clean room business skills: clean rooms, production, pharmacy, biopharmacy, biocleaning, sterilization, quality control, maintenance, utilities, lean management, HVAC, water loop, automation and industry support functions 4.0.

For which professions?
Operators
Technicians
Engineers
Pharmacists
Doctors