Strasbourg and its attractiveness
TO LEAVE WITH THE DESIRE TO RETURN, STRASBOURG THE ALSATIAN, A LAND OF WELCOME

20 minutes by tramway from the lively city centre of Strasbourg, a UNESCO World Heritage Site, EASE's location makes it possible to combine work, relaxation and tourism. Whether you are a lover of good food, a fine wine connoisseur*, a lover of beautiful stones, an art lover, a sportsman at your leisure or simply want to have fun in the evening, Strasbourg and Alsace will satisfy your desires.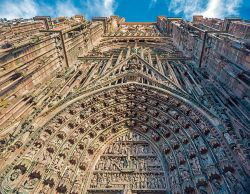 The Christmas market, the Gothic cathedral, the typical district of Petite France on the banks of the ILL, the impeccable Alsatian villages with their colourful houses and flowering groves, everything will contribute to making your stay a unique and exotic experience.

* to be consumed in moderation



Discover Strasbourg the Europtimist
Enjoy your stay in Alsace !