The partner of training organisations, academic education and manufacturers in the fields of pharmaceuticals, chemistry, cosmetic and agri-food.
As a training support, EASE is a unique pedagogical platform in Europe that provides a single place to learn about the production of dry forms, sterile liquid forms and upstream/downstream bioproduction under GMP conditions. EASE provides trainers from all horizons with a production site entirely dedicated to learning Good Manufacturing Practices (GMP).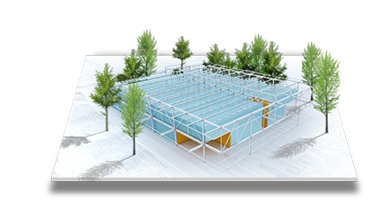 Discover EASE
The
factory-school

in the service of

training

for production in

controlled atmosphere
2000 m² of clean rooms in a 4.0 box
EASE offers 2000 m² of clean rooms in GMP, in a 4.0 environment allowing the consultation and storage of production information and environmental data. EASE is already the factory of tomorrow.
2000 m² of classified and qualified industrial production areas
It is 2000 m² of classified and qualified industrial production areas

A global approach: process experts, consumables and regulatory PPE, adapted accommodation and catering solutions that will make your stay easy and pleasant.

A project? contact[@]ease-training.fr
Manufacturing tablets or capsules, running a filling line for sterile liquids, producing monoclonal antibodies, training in the maintenance of control instruments, learning how to operate utility production units, training in hygiene and dressing rules, giving theoretical courses, presenting new products to future customers in complete confidentiality, everything is possible in our 24 rooms, designed and equipped to meet your every expectation.